You know what you do,
you know who you do it for…
…but communicating the results
you get for your clients in your
marketing and sales…
Fuhgeddaboudit!
So you settle for marketing clichés like…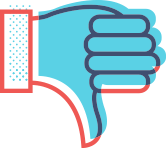 Make an Impact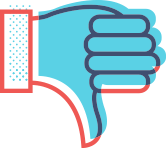 Scale your business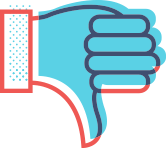 Take it to the next level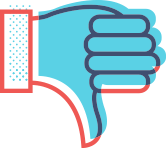 An Innovative Proven Process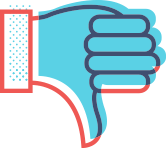 Transform Your Life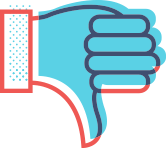 Make  6-Figures
Rebel Truth:
These tired clichés don't give your potential clients a reason to choose YOUR business over your competitors.
Marketing Messages that stand out build an audience of future buyers who are ready to say "YES" to your offers.
We will work together to make you The One And Only, the unrivaled, the automatic YES for what you do.
Uncopyable and Utterly Unignorable.
That's the power of Message Strategy.
Are you ready to be known & paid for your work?
Grow an Audience of Future Buyers
In The 3 Word Rebellion Message Stategy
& Marketing Intensive
Let's nail your 3 Word Rebellion and create the marketing messages that lead people to say a BIG OLD YES to your work.
Perfect for you if: You're an established business owner and…
You're pivoting with a new audience or offer and need a fresh message,
You've been relying on word of mouth and random-acts-of-marketing to get clients,
You're done messing around with your message and want to get it handled.
This service includes a 3 Word Rebellion that names your most important work plus:
Client Empathy Map: Gain deeper insights into what your clients are feeling, doing, saying, so your message feels like you're reading their minds, grabs their attention, and grows your audience.
The Client Decision Journey: A set of three key messages for your content that builds an argument for your work so you fill your client pipeline faster than before (includes at least 20 content ideas)
"Why Buy" Message/Program Promise :: The most compelling reason to do business with you and decide to say yes to working with you
Conversion Strategy: Understand the key belief shifts and CTAs for each step of your client journey so your people know exactly how to hire you.
It's time to get clear and stand out.
(This is approximately a 2-month engagement that starts at $5,000 or 3-payments of $1,675)
Name Your 'Ish
With The 3 Word Rebellion Naming Intensive
Make people instantly want to know more about your work with a 3 Word Rebellion that attracts all the right people.
Naming your thing is a pretty big deal!
It's the first impression that your business makes, so let's nail it because you're going to be saying it for years to come!
Here's what we can name together:
Your business, services, or products
Your signature methodology or framework,
Your podcast, book, signature talk, or newsletter.
Almost anything at all**
**(Except children and pets seriously, I'd name them after characters from The Last of Us)
It's time to create a name your business can and be known for.
Your most important work needs a name that captures people's imaginations, makes them want to know more and is focused on the results your work creates.
Ready to name your thing and create an identity for your business that you can OWN and be known for?
(This is a one month project and the investment is $2750 or 2-payments of $1400)
The Complete Messaging & Marketing Package
Let's spread your ideas like wildfire by creating marketing assets that you can use again and again.
You get everything in the naming package + marketing message strategy package, plus you'll get my help to create a simple marketing strategy, 90-day marketing plan, and at least two marketing assets that you can use again and again.
A lead magnet that grows your email list

A welcome series that introduces you and promotes your offer

Signature talk that you can use on stages (live or virtual) to introduce people to your work

Co-create the copy for your website so your website aligns with the marketing you're putting out into the world

Create podcast pitches so you can grow your audience while borrowing other peoples audience
Don't see what you need? Ask me during your consult.
Ready to finally get ALL your marketing & messaging handled so you can do more of what you love (working with your clients)?
(This is a minimum 6-month engagement that starts at $9,000 or 6-payments of $1500).
"The 3 Word Rebellion Marketing Message Intensive, changed my business.

Since I've nailed down my 3WR (Build Sustainable Freedom), my coaching client schedule has filled up!   The new clients that come with my new messaging are the clients I've wanted to work with all along.

Michelle helped me get clearer on my messaging immediately and it was so easy to implement.  I love that she taught me how to USE the messaging, rather than just write it for you."

– Tracy Glasco
"I was struggling to nail down messaging that represented my approach and differentiated me from…

my competitors with an intelligent, original and thought-provoking message.

I relied on Michelle to steer me toward a message that resonated with me and those I wanted to reach and met the criteria of a powerful message.  Michelle challenged me to go beyond safe and be a rebel.

My work with Michelle helped me clarify the next phase of my business, and gave me a roadmap to follow.   The brand messaging platform guide gave me clear direction on how to best implement the new messaging to attract new customers and lead them through the customer journey to the sale.

I know that 'Belong to Your Customer' will become a movement.  Put your trust in Michelle!

– Laura Gatsos Young
"My clients could not clearly understand what I could do for them.

Michelle gave my thought process order and clarity.  And she brought my 3 Word Rebellion to life!

I have clear and professional brand messaging for all of my marketing and communications needs. It's so simple and so powerful.

Michelle has inspired me so much to keep loving my profession as a communicator.  This is a dream come true.

– Nadina Rivas