Speaking topics:
The 3 Word Rebellion
Your message is the key to calling in your audience, inciting action, and turning your audience into the messenger of your message. Yet business owners, entrepreneurs, and speakers struggle to craft a message that positions them as leaders in their field, gets them know for their expertise, and creates a movement of enthusiastic followers.  The 3 Word Rebellion encapsulates the change you want to create in your audience. It's the ultimate hook that gets your audience to sit up, take notice, and say YES!
Why you need a message that is bigger than you and your business
Discover what social movements and successful speaker and business owners have in common
Two questions to ask to find your 3 Word Rebellion so that your name becomes synonymous with your message
Positioning Power:
Build Your Business by Positioning Yourself as a Category of One
The business world is crowded. No matter what industry you're in, competition surrounds you. How do you make sure that your business stands out and doesn't drown in the sea of sameness? You need to tap into your Positioning Power. Understand how your ideas make your business stand out and how your personality's #1 advantage can eliminate your competition.
The #1 reason why standing out in a competitive marketplace is more important now than ever.
3 questions to ask to position your business as cutting-edge and best-in-class.
How leveraging your unique advantages can boost your bottom line.
Michelle's Biography
Michelle Mazur, Ph.D. founded Communication Rebel on the belief that communication changes the world so that's what she helps business owners and speakers do! Rebel against the status quo to make a difference. She helps speakers craft 3 Word Rebellion, rebellious talking points, and a speech that incites action and generates revenue.
The speakers Michelle works with have gone on to book $10,000 speaking gigs, become international speakers (they even speak in front of world leaders!), and raise 3x the amount of money expected for the launch of a charity.
She is the author of two books, Speak Up for Your Business & Speak for Impact. Her rebel yell has appeared in Fast Company, Inc., Entrepreneur, PR Daily, Business2Community, and She Owns It. She lives in Seattle, WA with her adoring husband, 3 obsessive felines, and a huge collection of Duran Duran memorabilia.

Michelle is mesmerizing, compelling, & unique.
She has such a stage presence, that when she's in the front of the room, I can't look anywhere else. She brings life, energy, and color. She's a compelling speaker, and inspiring leader, and a very entertaining storyteller.
– Russ Garwood, Pinnacle Capital Mortgage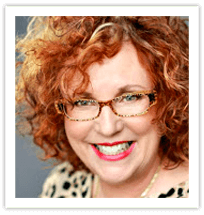 Don't you love a good story? I do. When I heard Michelle speak, I was captivated.
She is a master storyteller.
Michelle has the gift of instantly engaging and connecting with her audience. Not only interesting and fun, her presentations are useful as well! I came away with tons of useful tips and actionable insights on how to get my business message out into the world.
– Jacqueline Fairbrass, Sonoqualime Valley Women in Business
Meeting Planner FAQs
How long are your presentations?
Keynotes are usually 45-75 minutes. There are also half day sessions, break out sessions, full day sessions and multiple-day seminars. I am pleased to tailor the presentation to the needs of your event.
How do you handle handouts?
I will provide electronic copies within 3 weeks of your event. You are welcome to make color copies of the handout.
What are Michelle's AV and staging requirements?
I have a laptop computer and I can also provide the presentation on a jump drive. Additional equipment is listed below:
Advance mechanism (to advance the slides remotely)
Data projector (DLP or LCD)
Screen
Standard rolling AV cart (if needed)
Wireless lapel microphone
Handheld microphone if wireless lapel mic is not available.
All necessary connecting cables.
Please consider lighting in advance to ensure the presentation is easily visible to the audience.
What are Michelle's speaking fees?
Please e-mail michelle(at)drmichellemazur.com or use the contact form below for a fee quote. A 50% deposit is required to secure booking dates. Coach airfare and basic travel/meal expenses are charged.