You know what you do,
you know who you do it for…
…but communicating the results
you get for your clients in your
marketing and sales…
Fuhgeddaboudit!
So you settle for phrases like…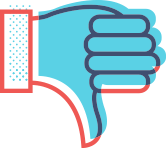 Live your best life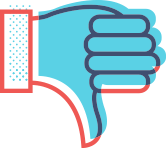 Scale your business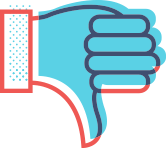 Take it to the next level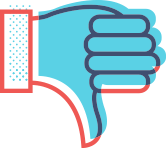 Find your voice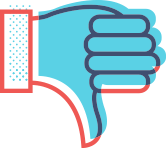 Get empowered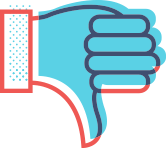 Align with purpose
Rebel Truth:
You're not going to be able to reach the people who need you
(and only you) with any of these tired cliches.
You have to know what to say to attract,
influence, and convert the people who need you
into paying clients who become your biggest fans.
We're going to work together to make you The One And Only, the Go To, the automatic YES for what you do.
Uncopyable and incomparable.
That's the power of Messaging.
Are you ready to own your space?
One-to-One Consulting
The 3 Word Rebellion Messaging
& Marketing Intensive
Powerfully communicate the value your business creates whether you're speaking to one person or a million.
Perfect for you if: You're an established business owner and…
You're pivoting with a new audience or offer and need a fresh message,
You've been relying on word of mouth and random-acts-of-marketing to get clients,
You're done messing around with your message and want to get it handled.
It's time to get clear and stand out.
Craft the message that actually reflects the real value you deliver to your clients. Work with me 1:1 to tease out your differentiators and articulate your unique brand of MAGIC so you become the One-And-Only your ideal clients go to when they need support. This high-touch, intimate coaching experience delivers your 3 words and much more — your rebellion includes signature stories, talking points, vision, and a 30-day launch plan to get your new message OUT there.
The B.O.L.D. Messaging Sesh
Transform Your Message From
"Does This Even Make Sense?" to
"Wow, I Wish I Could Hire Me" in 90-Minutes
Perfect for you if:
Your message needs a refresh because you've refined your offer or your ideal client,
You have a message and a proven offer, but know you could be doing something better to get more clients.
Your business has evolved and you need to update your message to evolve with it.
Borrow my brain (and 25+ years experience) on messaging and marketing for 90-minutes, with 7 days of implementation support.
We'll clarify your existing message, evaluate it against my BOLD framework, and help you position yourself as the thought-leader your clients think of first. Our conversation can include honing the copy on your home page, crafting the value prop for your sales page, creating speech topics, calls-to-action, social media posts and your overall marketing strategy.
Workshops
The Marketing Uprising Workshop
A 30-DAY MARKETING PLAN SO EASY TO IMPLEMENT YOU WON'T WANT TO HURL YOUR LAPTOP OFF THE SPACE NEEDLE
Perfect for you if:
You've been struggling with how to reach the people who need you (even though you've tried doing allthethings before).
Create a 30-day marketing plan that is simple, effective, and the opposite of Bromarketing (that salesy icky stuff you hate doing anyway). We look at your current metrics and sales goals, how to market like a leader, and how to craft a message that grows your audience and gets people to say YES! Then we create an actionable, step by step marketing plan that gets you sales.
Find Out More & Secure Your spot
The Bro Marketing Overthrow
DITCH THE SALESY BULLSHIT AND MARKET YOUR BIZ LIKE THE REBEL YOU ARE
Perfect for you if:
Pushy sales tactics trigger your upchuck reflex and you know there must be a better way (there is. This is it).
De-Bro your business by creating your own set of ethical principles to guide your marketing and business decisions. If other people's marketing tactics haven't worked for you because they felt too icky to implement, this is for you. I won't tell you what's right or wrong, but I will guide you to ways to market your business that you feel good about.